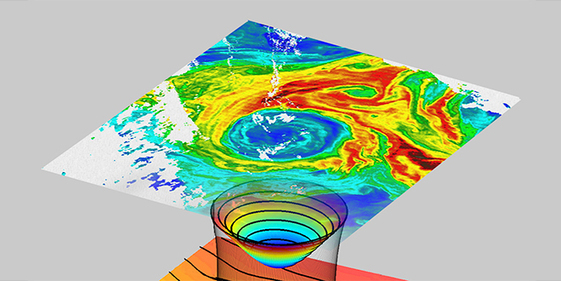 Enormous vortices of water, measuring 60 miles across, spin their way across the sea at a deliberate pace—3 miles per day.
Source: www.wired.com
The role of the oceans is often misrepresented in climate discussions. The discovery of large scale migrating eddies and their potential impact on transportation of nutriends, dissolved carbon dioxide and heat may change our understanding of ocean health and weather. Awesome science article on Wired Science explaining how the phenomenon was discovered and some of the questions it raises – worth reading.